Feed Programs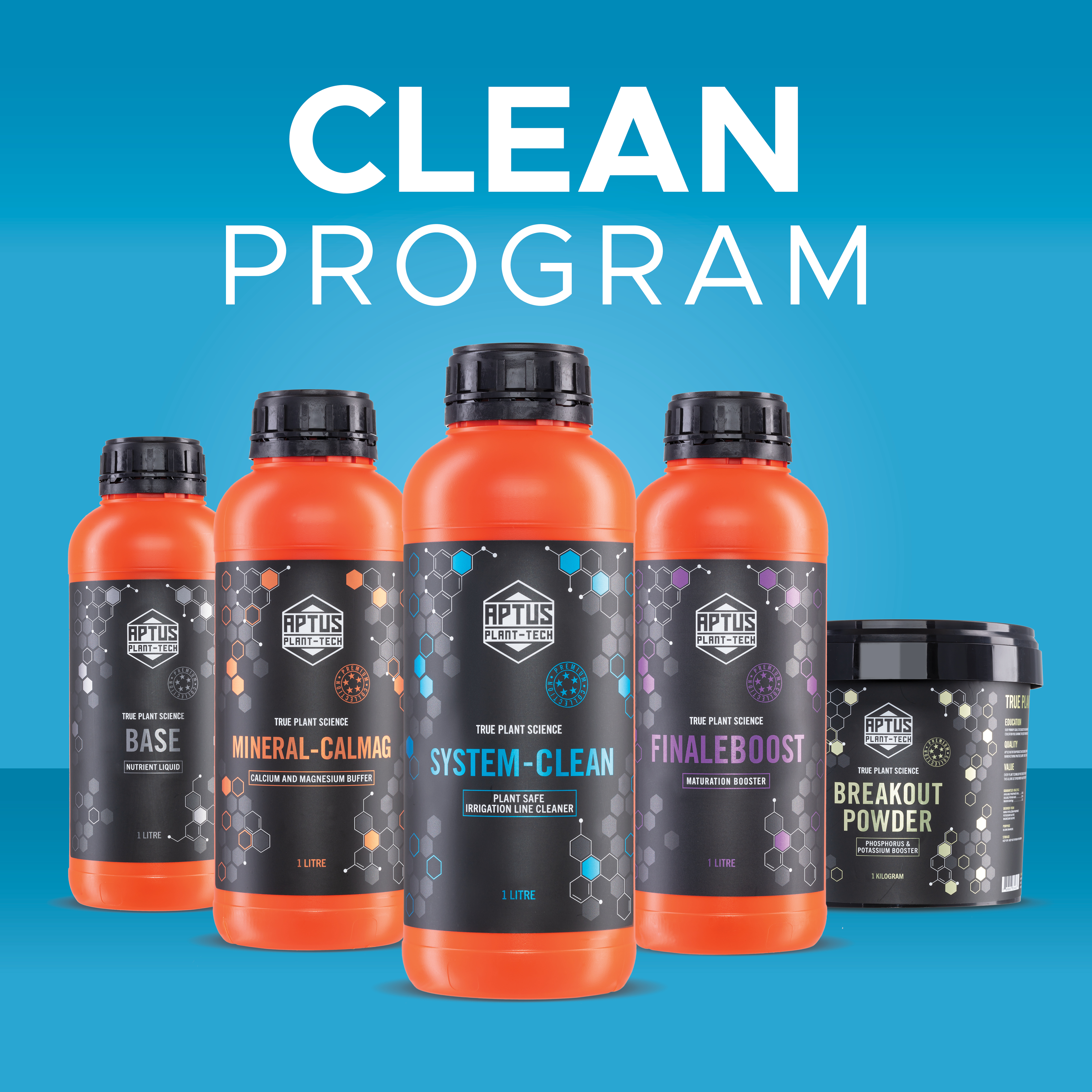 THE CLEAN PROGRAM
This program is the easiest, most concentrated, low cost program on the market. The pH stability is so reliable you can mix and set your reservoir on a given day and it will read exactly the same (+- 0.05) seven days later with no adjustment in between.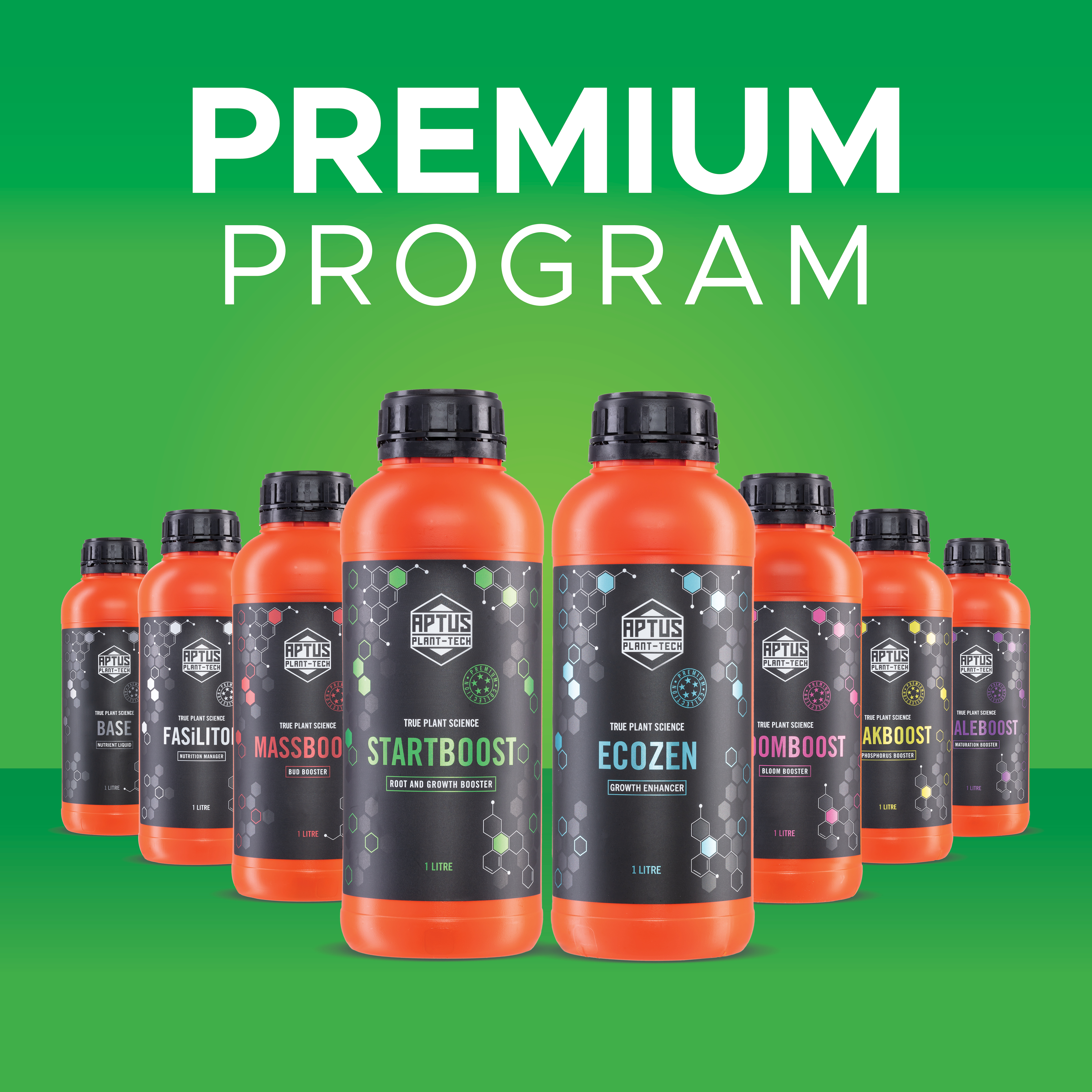 THE PREMIUM PROGRAM
This program is the absolute gold standard of quality, flavour, oil production and shelf life. This is the program for the grower looking to produce the absolute best flower they can or any extraction artist looking to increase the quality, colour and yield of their extracts.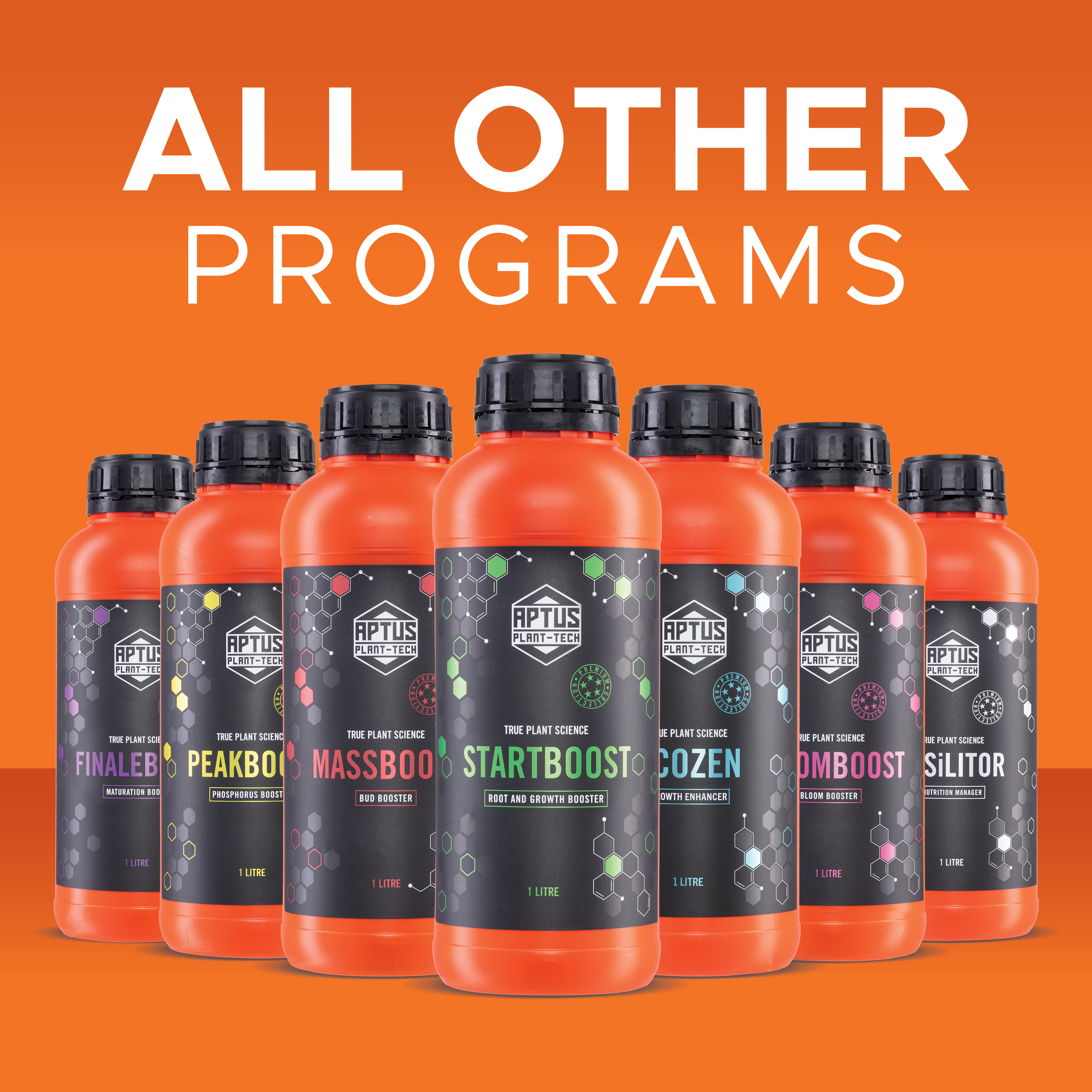 ALL OTHER PROGRAMS
Access to the OG programs that include Soil PRO and Soil BASIC, as well as the Extreme Program.
All of these are available for download.
What customers say about us
We strive to offer you the best experience. If you are not completely satisfied with your APTUS product, please reach out to us. We will work with you to ensure a 5-star result every time